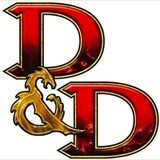 D&D Next Playtest
When the D&D Next playtest first was released I was excited. Loyal readers of the blog know I skipped D&D 4e. My read through of the rules left me less than impressed and it went against the grain of what I thought D&D was in several ways. Reading play reports from other people seemed to confirm this. The era of D&D 4e was spent with me playing Pathfinder. I have no axe to grind against D&D 4e, I fully appreciate that many people enjoyed the system and anything that brings more people to RPGs in general is a good thing.
Back to the initial playtest release. I read the whole thing and I was quite enthused. It really seemed to get back to a rules-light feel. I was excited to get some playtests going. Scheduling issues got in the way about that time and soon the second iteration of the playtest was out. Terminology was starting to creep in that turned me off a bit to the direction things appeared to be heading. Healing sticks out to me as a big point of contention for me. There were certainly others.
As the playtests kept coming out I started to feel less and less like D&D Next was going to be for me. The complexity went up and it seemed to drift from what the first playtest was significantly. My eyes began to glaze over as I tried to read later iterations of the playtest.
The thing the D&D Next playtest taught me is that I wanted a rules-light ruleset. The first iteration if the playtest taught me that. This is what really led me to start looking at systems of the OSR variety.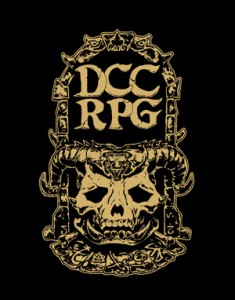 Dungeon Crawl Classics RPG
First was Dungeon Crawl Classics RPG. I bought DCC RPG because of the art. I stayed because of the craziness that is DCC RPG. I really enjoy DCC RPG because I think it throws those that are long time gamers off their game. The randomness makes us think again. We can't assume things will work as expected. It makes things fresh, it makes things crazy.
And while I really like DCC RPG, I am not sure it is ready to be my default game. One, because my son who I tend to play RPGs with on the weekends is not that into it. He is not a big fan of the randomness, he wants his spells to work as he expects them. I get where he is coming from. I've cast magic missile as a wizard hundreds of times. DCC RPG makes magic missile fun again because I never know exactly how it is going to manifest itself in DCC RPG! But for my son, still new to RPGs, he wants magic missile to work the way the spell description says it will. He doesn't need the randomness to that degree in his game.
OSR Rule Sets
That left me to finding a set that let me play a more traditional "D&D" game. This area is filled with excellent possibilities. Castles & Crusades, Labyrinth Lord, OSRIC, Basic Fantasy, Blueholmes, Swords and Wizardry, and more. All of these rule sets are light in nature and have a classic D&D feel. I am still making my way through them to find my default rule set, but all of them give me the feeling I had when I first read the D&D Next playtest.
D&D Next?
Several folks have said if I liked the first iteration of the playtest then to be patient as that will exist in the core form of D&D Next. But why wait? I don't *need* D&D Next to get the feel I want from a D&D game. There are many excellent options out there already!
There is no need to wait another year to see what is released as the next version of D&D. Between the OSR rule sets I mentioned above there are already many rules that hit the feel I want and at a very reasonable price (sometimes free).
The basic D&D Next is going to have to compete against these already released products. Products that are already excellent and available. Even if I wanted to play the D&D brand name, I could easily grab the Moldvay PDF from RPGNow and use it. It is out now and hits the feel I want in a fantasy genre game. D&D Next is irrelevant to me. The first playtest packet showed me the feel that I wanted. It also made me realize I do not need to wait for D&D Next to be released to get that feel.
I will take another look when D&D Next is finally released. For now though, I already have enough OSR systems that hit the target for the game I want to play. I am not sure what niche D&D Next would fill for me.