Welcome back to part 2 of building your own campaign world. Last week we chose a hook, probably a world map (or at least a map of the nearby area) and a village or settlement that the characters can call their own at the very start of the campaign. Today we will look at how we inject some life into our village and also set some rules around the seed we created. We will get to the point today where we will be ready to design our first adventure which we will handle in next weeks post. Also, just to give you a heads up, I have preordered Paizo's Ultimate Campaign addition to the Pathfinder range and when I get my copy (which normally takes a few weeks living all the way around the world from America) I will give it a good review here for you all.
Revisiting the Seed
The first thing that I need to look at after last week is put in place some mechanics to help facilitate the players life after death status should they happen to shuffle off their mortal coil on their first outing. As the idea largely forms around the character taking on the form of a ghost after being killed I check the entry for the Ghost creature in the original Bestiary for Pathfinder on pp.144-45. They already have rules for creating a ghost which on the whole are pretty good although I want to take away the idea of the ghost being a malevolent one. To do this I take away the option of it having a special attack (this could still be used if creating a ghost proper in game but for purposes of a player it does not fit with the theme of the campaign). Also I remove the requirement to change the Hit Die (as it causes unnecessary bookkeeping mid game) along with the changes to skills. The player may keep their Strength and Constitution scores intact though be considered for all intensive purposes to be able to use it only on other incorporeal creatures.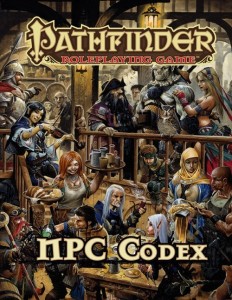 So with a mechanic in place for my hook I consider what effect this might have on the wider game. In the world I want the idea of people becoming spirits after death to be a normal thing. Therefore there are some changes to the wider game that I need to make, especially in regards to the Cleric class. As written in the base rules of Pathfinder the Cleric must choose to channel negative energy if evil in alignment. However this notion that all deaths result in a spirit form coming forth could, and does, turn this concept on its head. I foresee there being temples where wounded spirits go to be healed by kind, caring clerics that have to channel negative energy to do so. Also evil clerics may now wish to eradicate the spiritual remnants of beings and channel positive energy to do so. Thus I change the requirement of channeling negative or positive energy to be a complete choice for the cleric, regardless of the alignment.
This leaves a few loose ends to clear up in regards to this new mechanic. The first is who does cross over in this spirit form? Does it happen to every living thing? The answer here would be no if I were running this. It would happen to any Neutral or Good intelligent creature. I would likely tie this to one of the Gods on my mind map from last week as a reward, perhaps Elethna, Mistress of the Harvest deciding not to reap the crop that has served her in times of need. How long has the spirit got before Elethna harvests them and delivers them to her sister Delta, Goddess of Death? I would put a year and a day time limit on this creating for some interesting roleplaying situations if the player wants to go it in spiritual form. Finally, does this mechanic alter any of the Raise Dead, Resurrection, Reincarnate etc. type spells? Only in the way that if one of these were used that the spirit ceases to be and becomes corporeal again. Also, some of those spell requirements like needing a portion of the body to be bought back could be altered so if the spirit is present and willing then that could be enough to bring them into being (just in case their remains got dissolved by a large ooze or somesuch).
Not all seeds are going to require as much of an alteration as the one I decided to lead with. In fact the seed itself may simply add flavour to the setting rather than needing to be catered for with rules. However if your seed does need changes, consider the longer term effects of those changes. Some seeds require base assumptions to come into question (like the change to Cleric) and so rules must be put in place to cover them. But you have to consider why those rules were there in the first place. Good Clerics channel positive energy and can heal people is a no brainer in most campaigns but as this one turns the idea of who Clerics may be required to serve on its head I had to change the ruling here. It has no long term effects that would break the system and is logical so it is OK and I went ahead and changed it. But you will notice that it is still a choice though, the Cleric does not get to do both types of energy so they must choose if they serve the dearly departed or the living. Remember, the rules are a guideline, if they need to be bent to suit your idea for the campaign world then bend away. Just make sure players are fully informed of any rules changes when they sit at your table to play the campaign.
Giving Dante's Rest Some Life
The last thing that we need to do before we start to build an adventure or some encounters into our campaign world is to breathe some life into the village that the players are set to start in. Dante's Rest, the village atop a bluff said to house the remains of the only mortal who had lain with a God… Sounds cool but without preparation it is just another dot on the map. You could draw a map of the town if you wanted to which will assist the players to identify various landmarks. I have only ever drawn a map of a town once in my Earthdawn campaign and it saw little use. I find if you prepare a few descriptions of local stores and homes that the players become more involved. I may use a nice picture to represent a few things (such as Dante's Mausoleum) but description and feeling draw the players in.
Consider where you, if you were a player that had a level in every class, would want to go in the village;
Blacksmith
Inn
General Store
Temple
Apothecary
Village Commons
Village Hall
Now you have that list, write an evocative short paragraph that describes each location and its owner or NPC that is to be tied to the location. I will do one to give you an example. I look to my Village template from last week and start with some of the important NPC's listed there;
You approach the Smithy whose open verandah stares out over the Village Commons and see a small plume of smoke rising from the rear. Seeing this you know the door to the store will likely be locked as Terran will be creating some new masterpiece. You try the latch on the red cedar door to find it locked and walk around back. Under a large area of canvas you smell the rich smoke of myrtle burning to coals. Terran is there carefully considering the glowing red tip of a short sword that he has been working on. The scene is almost comical as the ruddy faced portly blonde halfling manipulates the blade that is too big for his own hands. The spirit of his wife stands behind him telling him how things should look but you see that Terran has tuned her out as he admires his craftwork.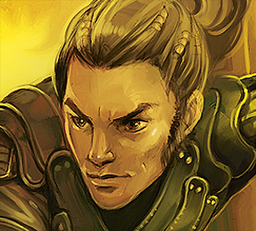 The above gives a nice description that will help the players get the feel of Terran, the Blacksmith shop and the idea of the seed with his dead wife nagging him as he works. Next time they visit you could have the store open instead and it will give the players the idea that it is a living breathing village. Past that they might come across Terran in the Inn after a hard day. Remember he is an important NPC so he will likely know the PC's if they are local and may be a source of employment. To illustrate this we will apply an NPC template to Terran. Looking at the cast of NPC characters in the GM guide so I grab the NPC Codex and find details of an Expert Blacksmith. It is a Dwarf but with a few minor alterations we can change it into Terran the Halfling Smithy.
In essence you now simply need to go through your list of places and follow the same example as above to create some interesting places in your town. Once you have that done, consider fleshing out the town with a few more NPC's that you would have in the town. We know that rumour is rife in the town so you may have a rumour-mongering elder who gets involved in everyones business, asking uncomfortable questions just at the wrong time. Have some local kids that are familiar with the players and have some brief descriptions for them. A guard or two from the Mausoleum as such an important place would definitely be protected and generic stats at least for the most important of these NPC's, at the very least a detailed description.
With these portions of the town noted down you have created a vibrant, dynamic place for your players to begin their stay. You could now start building up some hooks for the locations of the town but in reality that is more a form of designing your first adventures so we will cover this next week as we build up our first adventure. The campaign will develop through these adventures and through exploration of the areas around their initial locale. As they reach further afield you simply need to repeat the process you have done here to create exciting places to adventure in and visit. Some places (e.g. larger settlements) may require a lot more work but the process is the same.
There are a bunch of different approaches you can take to making a campaign and I am attempting to present the most systematic and user friendly version here for you to work on. This version works well but if you want to explore some of the more advanced versions of campaign building have a look at my blog where I have shown a few of the variant options that people use to build campaigns over this past week. But back to our way of dealing with things.
Mark Knights is  39 year old guy living in a small rural town called Elliott in Tasmania, Australia.  I have been role playing since I was 11 years old playing the original versions of Dungeons and Dragons, MERP, Elric, Dragon Warriors and the like amongst other genre games.  I played D&D 2nd Edition through the 90′s but I ran Earthdawn for my fantasy setting and loved it as a GM.  When 3rd Edition came out for D&D I tried it but found it too heavy on rules.  I ignored the 3.5 edition of DnD in favour of Earthdawn (big mistake) as I thought it was just a money spinner.  When 4th Edition DnD came on my players and I gave it a red hot go but hated what it had dumbed the game down to be.  On a trip to Melbourne to buy some 4E stuff from a hobby store an old mate of mine pointed me at Pathfinder and in a Fantasy setting I have never looked back.