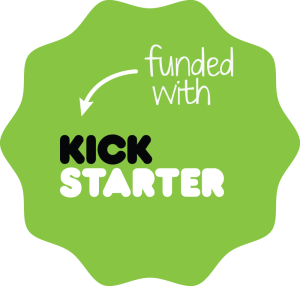 It is not ground breaking to say that Kickstarters and Open Playtests are changing the RPG Industry.  They have been going on for years and have helped get books published that might not have otherwise.  It is interesting to see the discussions on these topics though.  I have backed only a handful of Kickstarters but I know people that have backed hundreds.  I do tend to back at larger amounts though, so when I see something to invest in I go in with gusto.  But they have also allowed more transparency into what goes on in RPG publishing and I am not sure the companies are better for it.
The biggest thing with Kickstarter is the misperception people and companies have for it.  I know many people look at it like a preorder system but it is an investment.  It is clever that companies are instead offering product instead of a gain on the capital investment.  It amazes me how popular these things are because it seems that helping a Kickstarter get funded doesn't really save much money for the investor.  It would cost about the same to get the book once it comes out or even save quite a bit of money by getting it through Amazon.  I know not everything on Kickstarter will end up on Amazon but it at least a company can save the investor some money by making it a better deal than buying it through a store.
The most frustrating thing with Kickstarters though is how late these companies are in getting out what was promised to their investors.  I've not participated in many but only one has had the product shipped on time.  I'm waiting on two, To Slay a Dragon and the 20th Anniversary of Werewolf.  Both of those are over six months late and are ready to be printed or something like that but we are in limbo.  I don't work in publishing but I do know if any of my projects ran this late I'd be fired unless I had a fantastic reason.  The companies though are not held accountable.  The fans will keep buying the books and allow them to be disorganized and late with no consequence.  Both of the companies even started new Kickstarters before the other is compete which I won't back.  The Werewolf people at least mentioned it in one of their updates and I give them credit for that.  In the end when seeing the money I spent and the time between a stated return and the actual return has made these bad investments.  I might not lose my shirt in the end as I do believe the books will eventually be printed and delivered.  But anyone that knows investing knows that there are many ways to lose besides losing everything.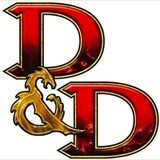 Open Playtests are also something new to the industry.  Some smaller companies have done them from time to time but I think when Paizo and now Wizards of the Coast doing one it really shows how beneficial they can be.  I hate them.  I have no interest in playing an incomplete game.  It's hard enough to get people together for once a week gaming and I'd hate to waste that on a system that's every changing.  I don't feel the feedback really does much good.  There is just too much of it and there will be feedback that contradicts other feedback.  The designers are going to do what they have planned.  It just seems like the Open Playtest is a marketing ploy to keep people aware of the new game that is coming out.
When the game comes out I'll try it but until then I'll devote my time to finished games.  Even worse is the preview copies of games that get sold by the companies.  Paizo did it with Pathfinder, though at least they had a PDF copy for free.  Last year at Gen Con there was the new Star Wars game and this year I think the same is going to be done for Firefly.  These are all games I am interested in and will probably buy.  But I think it is a rip off to sell an incomplete preview version to fans.  The preview version will be worthless and obsolete once the game comes out.  It is just taking advantage of a company's fans to get more money out of them.
In the end though the fans will come with money and not care about how the company treats them.  Many fans are probably unaware on how bad companies treat them.  This is not a problem unique to gaming by any means.  But it would be nice to see companies treat their fans a little better at times.
Chris Gath.  I've been gaming since 1980 playing all kinds of games since then.  In the past year I've run Pathfinder, Dungeon Crawl Classic, Paranoia, and Mini d6.  My current campaign is mini d6 and we are using that for a modern supernatural conspiracy investigative game.  On some forums I'm known as Crothian and I've written a few hundred reviews though I took a sabbatical from reviewing for a few years as it burnt me out.  I was also an judge for the Gen Con awards (ENnies) six times.  Jeff, the owner of this blog, is one of my players and a good friend.