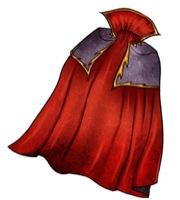 Magic. That all encompassing power that pervades the fantasy worlds we all love and play in. Pathfinder's Golarion world cover the gamut of high and no magic. Most campaign worlds tend to stick to one or the other though. Forgotten Realms is definitely a land full of magic while Greyhawk is a lot more middle of the road and Conan's world is definitely low magic punctuated by individuals of great power.
I am keen to try different things with magic. I liked the idea presented in Pathfinder's Ultimate Magic of Words of Power being an archaic but still functional form of magic but it is a little hard to get my head around how a secondary magic system works in the system. This desire to find something that works well is also why I recently supported the Spheres of Magic Kickstarter hoping that they will come up with a good alternative to the specific spell systems used in Pathfinder. There are just so many spells in Pathfinder and in my experience a player will read the title and expect the GM to know the rest. Well with that many spells available we don't know them by heart, so learn your spells.
Right, rant over. So why is there such a variety of different magical settings? Magic is magical isn't it? Everyone should love a high magic setting and a lot of people do. High magic settings always seem to fall into settings of high civilization and neat approachable fantasy lines. There are some that fall in love with the low magic settings run to a gritty realistic experience in game. Every game is a struggle and finding a magical item is like the culmination of several sessions of story arc. That +1 dagger forged from cold iron is exactly what we need to take down the demonic army feel! In a lot of games the magic system is the core that a lot of the rest of the material is born off of.
Consider Conan for a moment. And I mean Howard's Conan, not the silver screen incarnations. He is a barbarian that wields his blade with utter faith that each strike will fall true and he is capable of dealing with any situation. Imagine if a sword that guided his hand and burst into flames at times was found by him. He would throw it away scared of the magic and the demons that may possess him. But in most standard fantasy systems that are well known you cannot play the magic fearing barbarian as the systems are actually balanced on magic use. Conan would not be able to take on the demons with the sword he carries as it would be completely ineffectual based on this balance.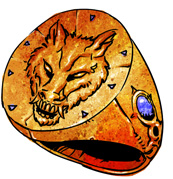 My point with the Conan decision is to play a fantasy game in a certain way you may actually need to make hard decisions about the system that you are going to use. There are some expectations that I have shown above as to what type of system you are likely to get with a basic presumption of high or low magic. There are some that break the mould (Earthdawn is high magic but gritty realistic feel) but in general they will be high magic, highly civilized; middle magic, standard adventuring fare; and low magic, gritty struggle for life most days!
Of course, all of the above is just conjecture and opinion based on my experiences. I have found out that there are a lot more game styles out there that I could ever imagine and I learn a lot from reading all of your comments. Tell me I am wrong, but also tell me why. Show me the proof of these things. Tell me why I am so old school because of my examples, but most of all tell me about your experiences! Tell me if it is high, low or middle magic that you prefer and why it is so. Do you see yourself in the Lord of the Rings where magical items beyond weapons were but myths that only the high wizards and elven rulers used or are you akin to Elminster of the Forgotten Realms with rooms full of magical trinkets because they are so pervasive in the world. Or are you Conan, wandering the wilds destroying the sorcerers and their items one individual at a time. Tell me in the comments which it is that you prefer and why! Keep rolling.
Mark Knights is  39 year old guy living in a small rural town called Elliott in Tasmania, Australia.  I have been role playing since I was 11 years old playing the original versions of Dungeons and Dragons, MERP, Elric, Dragon Warriors and the like amongst other genre games.  I played D&D 2nd Edition through the 90′s but I ran Earthdawn for my fantasy setting and loved it as a GM.  When 3rd Edition came out for D&D I tried it but found it too heavy on rules.  I ignored the 3.5 edition of DnD in favour of Earthdawn (big mistake) as I thought it was just a money spinner.  When 4th Edition DnD came on my players and I gave it a red hot go but hated what it had dumbed the game down to be.  On a trip to Melbourne to buy some 4E stuff from a hobby store an old mate of mine pointed me at Pathfinder and in a Fantasy setting I have never looked back.