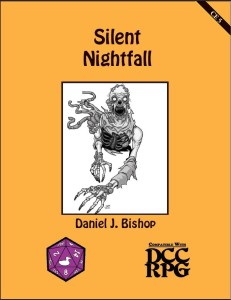 Some folks still want their print product. Whether they prefer reading from real paper (and really, even though I consume a large number of PDFs, paper really is nice) or simply because they are a collector and PDFs don't look as good on a shelf. Whichever group you fall into, you will be pleased to know Purple Duck Games has made CE5: Silent Nightfall available in print!
I just reviewed Silent Nightfall here at The Iron Tavern at the end of November. You can read the full review here:
So if you've been waiting for the print version of Silent Nightfall – head on over to RPGNow. The Print and PDF Bundle is currently $8.99.