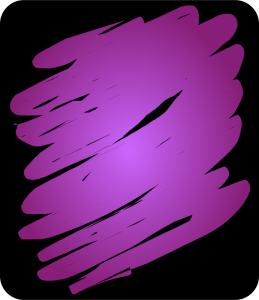 How do you feel about blended fantasy? I mean taking the ideal of fantasy and moving it into another genre and playing a hybrid. I must admit that I never thought too much about genres until I began learning and developing game systems (mainly computer ones) and how much they have an effect on the audience.
I heard over the weekend that one of my old gaming friends (it feels like he is an old gaming friend but I met him last year on G+) will not play games like Shadowrun as he does not like blended genres. The Fantasy/Cyberpunk blend grates him the wrong way. Play Cyberpunk with him or Dungeon World and he is fine, but not Shadowrun.
My favourite system is really a blended genre game (sort of). Earthdawn is Fantasy Horror, but I like to think of that as Fantasy with a tone, perhaps not a genre. It is unlikely that I will have Jason from the Friday the 13th leap out on my broadsword wielding players. So I am curious as to how these mixed genres affect players.
When you play a game do you want it to fit into one category? Do you want Cthulhu or a World of Darkness game for your horror? Dungeons and Dragons (D&D) for your fantasy? A lot of these systems have done crossovers into other genres in their time. There is Ravenloft and Spelljammer for D&D covering sci-fi and horror. Even Cthulhu is beginning to bring out many different variant settings that could be considered cross genre.
I am running the Reign of Winter Adventure Path for Paizo at the moment and little do they know (though I am sure the cat is out of the bag now) the players will soon find themselves on an alien planet or two! The first is definitely a continuation of a fantasy scene but they will be a little bit in shock when they hit the planet after that. It will be a genre mash up they will not see coming!
The world of Golarion (which is Paizo's in house world for Pathfinder) has a lot of these mash-ups built right on the one planet. They seek to give as many styles of game as they can so that it appeals to as many people as possible. It is a clever tactic, but is it isolating for you?
Let us start a conversation. Do these cross genre games annoy you or enthrall you? What would you like to see in a system if you could dictate its genre? Would you like to see a Fantasy/Sports game? How about a Fantasy/Robot-Sci Fi? Or would these ideas simply make you throw away your dice forever? Let me know what you think in the comments and keep rolling!
Mark Knights is  40 year old guy living in a small rural town called Elliott in Tasmania, Australia.  I have been role playing since I was 11 years old playing the original versions of Dungeons and Dragons, MERP, Elric, Dragon Warriors and the like amongst other genre games.  I played D&D 2nd Edition through the 90′s but I ran Earthdawn for my fantasy setting and loved it as a GM.  When 3rd Edition came out for D&D I tried it but found it too heavy on rules.  I ignored the 3.5 edition of DnD in favour of Earthdawn (big mistake) as I thought it was just a money spinner.  When 4th Edition DnD came on my players and I gave it a red hot go but hated what it had dumbed the game down to be.  On a trip to Melbourne to buy some 4E stuff from a hobby store an old mate of mine pointed me at Pathfinder and in a Fantasy setting I have never looked back.