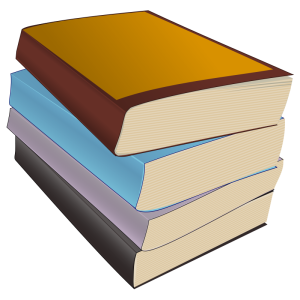 I'm not sure if these two game lines bring much comparison these days as they are separated by a decade or so between their heydays. Also, this is a very specific aspect for both games I'm comparing and how I use them. It very well may not apply to all gamers and fans of these games. I am also happy to sneak the occasional World of Darkness writings onto my friend's old school focused blog.
Old, or now referred to as Classic (like Coke I guess), World of Darkness consisted of a number of intertwined games. The Vampire books would reference Werewolf stuff occasionally and the Mage books would talk about Vampires and there was a feeling they might all work in the same world but not really. The rule sets were close enough to make it seem that way, but honestly I never saw it work well at the gaming table. While it was not as fun to play the game that used it all, it was enjoyable to me to read about them.
I like to read the classic World of Darkness books, and their meta-plot made it even better. For a game the meta-plot, a plot that advanced in the world and was occasionally updated in some of the supplements, did not always work well. Sometimes in the game we ran, actions prevented the next wave of the meta-plot to work well or at all. Especially when we killed important NPCs that were supposed to do things later in the plot. But again it made them fun to read.
I don't have a large collection of old World of Darkness books anymore. I kept my Changeling books because I love me some Changeling and some of the historical books and lines for other games like Dark Ages Vampire and the Sorcerer's Crusade. They are also fun to read at times, though not as enjoyable as the other modern day lines were. Plus when those product lines ended White Wolf published books that gave different ways for the games to end.  I really enjoyed reading through those if only one or two were something that I would ever use.
I never got to play a lot of World of Darkness but the books were fun stories and ideas to read. Now that seems to be what I am using the Pathfinder setting of Golarian for. We have had campaigns set there but only for adventure paths so far. While the current game is Pathfinder RPG it is in my home brew world so the setting books are not of much use. But they are fun to read. The countries are very different and offer lots of interesting inspiration. The books that delve into the setting offer some great detail and rich history. It is really my main use for them these days. I enjoy reading the Adventure Paths that I have and then reading the setting books surrounding those APs and imagine how great they would be to enhance the campaigns.
Not all the books in either line were great reads. I tend to enjoy the story and setting ones a lot more than the rule oriented books. I do really enjoy the monsters revisited line of books. That was one of the more brilliant ideas for a series of simple books I have come across. I just picked up the Mystery Monsters one today and it doesn't just present new takes on some monsters but also presents a great new way to use monsters that I had not seem in fantasy games.
This whole idea came today when I bought a small pile of Pathfinder books at a used book store. I then went home and read them or the ones that seemed the most interesting. I used to do that with the old World of Darkness books buy them knowing the most use I would get out of them was to read them. I'm sure some ideas from all these books slip into my games and characters but rarely anymore do I directly reference them.
So, am I crazy? Do other people just buy RPG books to read more then to use in a game? What games books do you find the most enjoyable to read?
Chris Gath.  I've been gaming since 1980 playing all kinds of games since then.  In the past year I've run Pathfinder, Dungeon Crawl Classic, Paranoia, and Mini d6.  My current campaign is mini d6 and we are using that for a modern supernatural conspiracy investigative game.  On some forums I'm known as Crothian and I've written a few hundred reviews though I took a sabbatical from reviewing for a few years as it burnt me out.  I was also an judge for the Gen Con awards (ENnies) six times.  Jeff, the owner of this blog, is one of my players and a good friend.