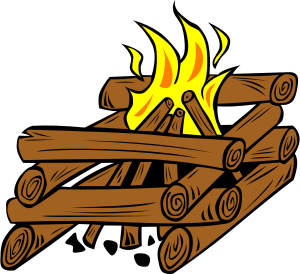 A frequent complaint one hears about D&D (and Pathfinder to a degree) is the 15 minute work day. The 15 minute work day is the potential for a party to want to rest after they use all of their big resources. This is often at the behest of the Wizard or Cleric of the party after they have used their more powerful spells.
This problem generally lines people up on two sides, both of which can be rather vocal about the issue. One side says this is a problem in nearly every D&D game they have played in and the other says they have never seen it in their games. These arguments usually fall between "it is a systemic problem it isn't our fault" to "you are playing the game wrong, there is not a problem with the system". This debate has been going on for a long time, occasionally resurfacing on various forums or twitter feeds.
Why bring it up today at The Iron Tavern? Conan. Conan and The People of the Black Circle actually.
Let me back up just a step though before I get into Conan and the 15 minute work day. I obviously have an opinion on the 15 minute work day, I think everyone does. I fall into the group of people that really has not seen the issue that often.
As a player our groups nearly always push onwards and our wizards tend to be conservative with their spells and manage their resources. That does not mean we adventure on until our resources are completely depleted, but we typically carry on for a good number of encounters before seeking out a place of rest. This has been the case for my local group, for the many organized play games I have participated in, a multitude of play-by-posts, and games I have played online in. Do the casters sometimes announce that they are running low on prepared spells? Yes. But the group as a whole typically pushed onwards.
From the GM perspective I have similar experiences. Players I GM for also tend to push onwards in adventures I run. Sometimes to the point where I actually think it might be best for them to rest up a bit before continuing. This experience is from many varied mediums as my play experience has been.
Given the number of different groups and situations I have a really hard time thinking this is a systemic problem as many like to state. To me a systemic problem would be widespread enough that I would have run into the problem in my playing of the game. I can see room for abuse by a 15 minute work day, but I don't see it as being a systemic problem in the rules.
There has been one campaign where I found myself facing 15 minute work day scenarios. Kingmaker. The way the exploration portion of Kingmaker works the group will very often find themselves facing every fight at full resources. Now this is an example a systemic problem. As the Kingmaker Adventure Path is written, the PCs are only ever going to face one, two, maybe three encounters in a day during the exploration phases of the campaign.
Back to Conan. I recently started reading People of the Black Circle by Robert E. Howard. As I read that book a distinct thought tumbling around in the back of my mind was if GMs ran their games like that story, the 15 minute work day would never be an issue. The heroes (and even the enemy for that matter) have several moments during the story where they have no choice but to continue on regardless of the status of their resources or how depleted their forces were.
Conan and his companions cannot stop to wait or rest, even as they watch a good number of their forces perish. The girl must be rescued! To wait and recoup health, forces, or arrows is sure to meet with the untimely death or worse for the girl.
The defenders are heavy users of sorcery and at one point in the book are shown using various spells to defend themselves. As the battle unfolds Conan even remarks that they must have lost their capacity for magic as they further retreat. But those sorcerers cannot simply stop and rest! They have a fierce barbarian and his dwindling horde knocking at their doorstep!
Pacing as shown by example in People of the Black Circle is what GMs should strive to obtain. This puts the PCs in an exciting adventure with stakes that mean something to the characters. It paints that sense of urgency that will keep things moving forward and not a series of fight, sleep, fight, sleep and so on. The type of magic system simply will not matter, because it is irrelevant. The PCs must go on to be the heroes, to do otherwise simply ends in devastating failure.