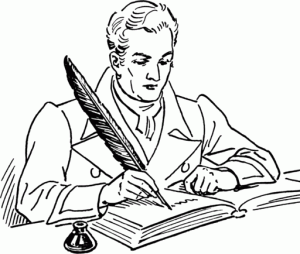 The Iron Tavern is looking for a blogger interested in contributing a regular weekly post to the site. My guest blogger experiments in the past have been a positive experience and now I would like to expand that role a bit.
What can I blog about?
Regular readers of The Iron Tavern know the site is primarily dedicated to the fantasy genre of roleplaying games. Articles tend to track with my current gaming system interest. This is one of my primary motivators for adding a blogger to The Iron Tavern's author pool, to keep the variety of posts up at the site.
Blog posts can be commentary, recent news in various fantasy RPG systems, commentary fantasy RPGs, or anything else that is related to fantasy RPG systems. Specific areas I would like to see more coverage on regularly is the Pathfinder system, how the D&D Next playtest is going, or your OSR system of choice. If one of those topics sounds like something you would like to write about then send me an email and lets talk.
Why would I want to blog for The Iron Tavern?
This is not a paid blogger position. This is a position for someone that loves to talk about fantasy RPGs and would like to tap into an already established (and growing) audience.
Maybe you are a blogger with your own site who wants a regular guest article at another site to increase your own audience. The Iron Tavern can be the vehicle to help facilitate that.
Or maybe you have wanted to start your own blog but not wanted to handle the maintenance and administration of the site. Or thought you couldn't keep an audience because you weren't ready to commit to the number of postings needed to do that per week. The Iron Tavern is an already established blog that can act as your platform.
I am looking for someone that can provide one blog post per week, but maybe you are a more prolific writer than that. The blogger chosen will certainly be allowed to post more than one article a week if you have quality content to provide!
Now what?
Interested in blogging for The Iron Tavern? Contact me at the email address I list in the About page of this blog. Please provide me a brief rundown of writing experience you may have. A short writing sample or links to other blog posts you may have made in the past are fine. Don't forget to mention what types of topics you think you will cover as you get rolling. If things look to be a good match I will review the flow of providing posts to the blog and we will go from there!