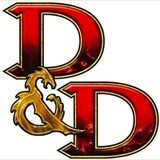 Browsing my Facebook feed a little earlier today I noticed a post by Margaret Weis noting that Wizards of the Coast was apparently not having a booth at Gen Con 2013 this year. That post was made on Wednesday this week and I was a little surprised I had not seen more commentary on the lack of a Wizards booth at the show.
I had seen an email from Gen Con earlier in the week that the exhibit hall map was released. So I headed over there and downloaded the map to take a look. Sure enough – no Wizard's booth! Now the map does have a disclaimer the document is a living map and subject to change, but at this moment there is not a Wizards of the Coast booth listed on the map.
I did a little more looking and did find some info over on Gen Con's forums where some others noted the lack of a Wizard's booth. It seems they will be focusing their efforts on the playtest area instead of manning a booth. A tweet from Mike Mearls also backs this, stating their booth is the playtest area.
I think this is an interesting decision by Wizards to not have any presence in the exhibit hall. Granted they do not really have any product to sell this year. They are still amidst their D&D Next playtest, the only significant product they have been releasing has been reprints from older editions and PDFs of DriveThruRPG. But it still seems odd for a major company in the RPG industry to *not* have a booth at Gen Con.
Thinking back though, last year the booth at Gen Con was fairly unspectacular. So perhaps we should have seen it coming.
What do you think? The end of RPGs (I'm being facetious!)? A shift in major players in the RPG industry? Or simply saving money for a spectacular D&D Next rollout next year?