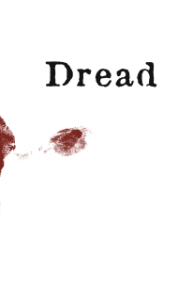 [Editor Note: A kind person noted that the PDF of Dread is on sale at DriveThruRPG right now for $3!]
It is the week of Halloween and time to talk about horror gaming. It is hard to scare people in RPGs. I've creeped people out and made them squeamish, but the only real scares have been accidental. One time we were playing D&D in my apartment and during a tense scene one of our friends who was late to the game banged on the window suddenly giving us all a fright.
Horror games are popular in RPGs, but so much of it is understood and the rules can be burdensome that it takes away from the horror aspect. One game though has found ways to bring a level of nervousness and uncertainty to the gaming table like many classic horror movies do and that game is Dread.
In 2006 I was an ENnies judge and the Dread RPG was submitted. We nominated it for Best RPG and Mutants and Masterminds 2e won the Gold and Game of Thrones won the Silver. Dread did not stand a chance against those games in popular vote but looking at it and the games it was up against that year only M&M has had a better showing since then. Dread is by far the most innovative RPG I had seen at the time. It uses a Jenga tower as its resolution mechanic. Some people see it as a gimmick and I know more than a few people that refuse to play the game because of that. But it works at creating tension and consequences for actions unlike anything I have seen. If one knocks over the tower your character dies. It is that simple and it makes the game unlike any other. I have seen someone knock the tower over with the very first pull. I have seen people knock over the tower on what is basically a perception check or knowledge check. It really makes one think about his character's actions knowing that a failed pull can cost that character's life.
Everyone knows Dread as the Jenga game but the most innovative part and the aspect of the game that is easiest to use in other games is character generation. The game is designed for one-shots and character sheets are a list of leading questions. The player answers the questions to define his character. Questions can sometimes be a challenge to come up with so one cool thing about the Dread RPG book is at the bottom of each page are sample questions like "Despite being a pacifist what situation always leads you to violence?" The question defines the character in a specific way but allows for the player to pick a situation their character will probably get into in the session. Most characters are a list of about a dozen questions but I personally prefer closer to eight. It takes less time to do and it is easier to fit that information into the session.
The summer I and the other judges nominated it for an ENnie I was playing a game at Origins where the GM used the question character generation to help enhance the game he was running. He had the dull character sheets with the mechanics and everything on it but allowed for the players to define some of the details of the character. I thought it was a great idea. I don't use it all the time, but I like to include some questions when it works for the game.
Dread works best for horror and I have played with all kinds of horror scenarios. It seems easy to me to see how any horror movie or book can become a Dread scenario. But for people looking for sample Dread adventures there is Dread Tales of Terror issues one and two. Wastelands, the first one, has two adventures in it as well as some good advice for the game. Each adventure is a simple set up, one being in a post-apocalyptic world and the other one waking up in the local grocery store with only the other players characters around in an otherwise seemingly empty world. Precious Illusions, the second one, seems to push boundaries a little more. The first adventure there called Little White Birds deals with a children's insane asylum and the second one, Beneath the Service, is a High School reunion with some very messed up classmates.
Dread is one of those games that most gamers should try at least once. It can be challenging to run, as there is an art on when to ask players for a pull (and how many) and when not to require a pull. It is also one of the few games that does not require the book to be run, though the book is helpful to read to aid with some problems that might come up – like what does one do if the tower is knocked over on the very first pull.
Chris Gath.  I've been gaming since 1980 playing all kinds of games since then.  In the past year I've run Pathfinder, Dungeon Crawl Classic, Paranoia, and Mini d6.  My current campaign is mini d6 and we are using that for a modern supernatural conspiracy investigative game.  On some forums I'm known as Crothian and I've written a few hundred reviews though I took a sabbatical from reviewing for a few years as it burnt me out.  I was also an judge for the Gen Con awards (ENnies) six times.  Jeff, the owner of this blog, is one of my players and a good friend.