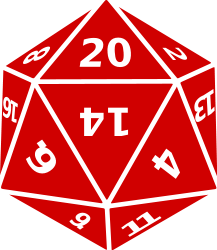 The last week got away from me and I missed getting out a post here at The Iron Tavern. I have had several things keeping me busy and I will put some of the related ones up here for a week in review post!
Kingmaker Transition
My weekly gaming group just transitioned into Book Five of the Kingmaker Adventure Path. I always find blending the transition from one installment to another takes a bit more work in my game preparation. Without some additional preparation it seems a little rough going from one book to another. I am not sure why this is; it really shouldn't be any different than any other transition in the campaign.
Our most recent session found them investigating some disgruntled pixies in the forest who had a rather unusual surprise for them, then to the Kingdom of Pitax to partake in a festival there, followed by an attack on their own kingdom by some unknown armies at this time. The session went well and it feels good to have the Kingmaker campaign back on track again!
Pathfinder Beginner Box
This week was also IronPup's birthday. He received the Pathfinder Beginner Box for it and was quite excited to unwrap it. He spent this week writing up his character. He will be going with a Dwarven Wizard for the first session. He worked through most of it on his own and I sat down to help him get his information transferred to a character sheet yesterday. Later this afternoon we will be running through the first adventure in the set. He is looking forward to it. This initial session will be part of the actual play review I write up for The Iron Tavern.
Writing Contests Galore
It seems to be a busy time for writing contests! First we have Paizo's RPG Superstar 2012. This is an annual contest that Paizo puts on and is probably the best chance an unknown freelancer has of getting noticed by Paizo. The number of entrants is rumored to be quite high and the bar for making the first cut of 32 is also quite high. I am entering the contest this year and hope to learn some things through the process by being more vested in it with an actual contest entry.
Today is also the last day of @Brainclouds' design a treasure vault contest. He has posted a blank treasure map with some interesting features to act as a blank canvas to design what is in that room. I have some ideas scrawled down on a print out of a map, I just need to get them written up and submitted by midnight tonight!
Basement Remodel (a.k.a. Game Room)
And finally I have been busy the past several weekends working on phase one of a basement remodel of which a portion will be used for a game room. I am not doing anything overly elaborate. First phase consists of painting the basement walls. I believe I finally have that portion wrapped up. Phase two is to clear out way too many years of computer equipment and parts along with other things accumulated over the years. Phase three will be putting up a wall to keep the utilities and storage side of the basement hidden away. Phase four will be to improve the lighting a bit to not be so industrial.
Once those phases are complete I will begin work on getting a portion of the basement ready for a gaming area. I see a decent table and comfortable chairs as must haves. I will also include an area for some easy access to minis and hang some small speakers for background music and easy sound effects. I am also planning on hanging a webcam to possibly open the door for streaming a video of the battle mat for remote players. We will see how that all works out!
Where the Week Went
That sums up where the following week went for me. With holidays approaching it is likely to be a busy next couple of weeks!