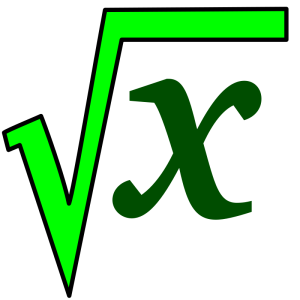 I have seen several discussions on how people award experience points for their system of choice. Some dole out the experience points by their system's guidelines. Some make tweaks to the system or do it in a manner completely their own.
When I got back into gaming after a decade long lapse, I came with with D&D 3.x. I followed the experience point system religiously. Calculating challenge ratings, encounter levels and then handing out the appropriate amount of experience. A decent portion of my prep time was being spent with an experience point calculator so I could hand out experience points "correctly".
My comeback as GM ended after about 6 months thanks to a TPK at the hands of an arachnid mouther. One of the other guys, a long time GM, in the newly formed group took up the reins as GM. He didn't assign XP. He just told you when it was time to level up. It took just a little bit of getting used to, after all we were so used to recording experience points and watching that progression from week to week. But once we got used to this level up when the GM says, it worked out just fine.
The next time I GM'ed I ran a Paizo Adventure Path. I did not award XP at the end of each session. This alone frees up a good amount of time from bookkeeping. Time that can be better spent in other weekly preparation tasks. Of course with an Adventure Path this is a very easy method to use. Each installment of the AP tells you what level the characters should be at the beginning and at the end. This makes it very easy to keep pace without all of the overhead of calculating XP from week to week.
I adopted this same method for the Dungeon Crawl Classics game I am running online. I do not track XP there either. Characters hit 1st level once the 0-level funnel was complete. From there they level when I say it is time to hit the next level. We've been playing since late July, early August and they are 3rd level at the moment.
This method seems to have worked well for this DCC RPG group as well. It saves me a lot of time that can now be spent prepping fun things for the sessions instead of accounting tasks.
The Future
As I continue my closer look at several other OSR type rule systems it appears I may need to change my ways. With character classes frequently reaching their level advancement points at different XP amounts it will be a little harder to tell everyone to level-up at the same time.
I suspect as I finally settle in on an OSR system (or my own unique blend of them) I will end up handing out XP once again. I do not see myself going back to the meticulous accounting I used back in D&D 3.x, but a quick eyeballing, counting of treasure, and roll from there in handing out XP.
Finding this happy medium between arbitrary leveling up and meticulous accounting of XP I think the blend will help give players a feeling of achievement while still keeping my overhead as GM down.
I would much rather spend my limited time prepping the fun parts of adventures than playing accountant via complicated XP systems!