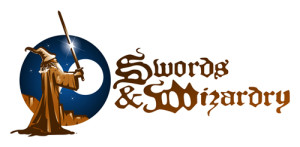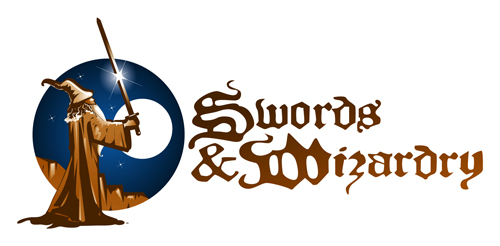 As noted here at The Iron Tavern and other popular OSR blogs in October, the folks at Frog God Games were going to release the S&W Complete PDF for free if their The Lost Lands: Sword of Air Kickstarter hit 400 backers. This isn't a stripped down, sans art PDF – but the real deal with artwork and all.
Today the Kickstarter hit 401 backers and true to their word have released the S&W Complete PDF for free as announced over on Matt Finch's blog. I don't want to reproduce his content from his blog here, but for his own words and the caveats associated with it (primarily don't make changes to it and that they still retain copyright to it, so don't lift the art from it) – visit his blog:
Mythmere's Blog Post – Swords & Wizardry Complete Rules Now Free
The Frog God Games site will be updated shortly, but in the meantime permission has been granted to redistribute the S&W Complete PDF.
The Iron Tavern will act as a short term host for now and post a copy for download. As Frog God Games gets caught up and updated, I will likely remove as it makes more sense for folks to grab the most up to date copy from Frog God rather than a potentially out of date copy here.
Swords & Wizardry Complete PDF Revised
Are you wondering why Swords & Wizardry? Check out a post I did for S&W Appreciation Day earlier this year – 'Is Swords & Wizardry the One?'
Also – don't forget to check out the Kickstarter that is responsible for this. There is still time to get in on it!