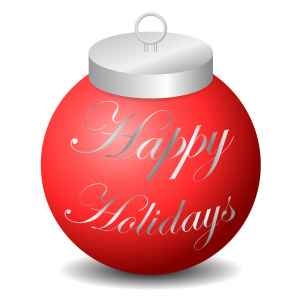 And here we are at the end of 2013 and rolling full steam into the holidays! The Iron Tavern wants to wish everyone a Happy Holidays and hope you have an enjoying and relaxing time!
I have had a great year with The Iron Tavern and the friends I make through this blog and the many social media networks. Over the course of the year I have had many great discussions with people and lots of great gaming – both online and with my local group.
I will be taking a short holiday break from posting to the blog and will return after the first of the year. I will be using this time to make sure I have things in place for the unveiling of Iron Tavern Press, get ahead on a little freelancing, and just generally recharge the batteries a bit!
Happy Holidays!